Cobble Driveways, Granite & Cobblestone Driveways.
What our customers think of us:
---
Cobble Driveway St Albans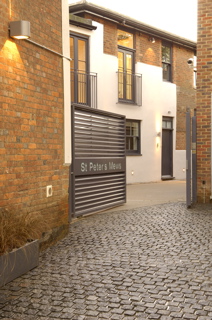 Hi Duncan
I just wanted to drop you a quick email to say a huge thanks for the work you did at St Albans, and also for the laughs / banter which I know everyone on site enjoyed. The work is superb!
Paul & I are particularly grateful for you guys mucking in, and for your great attitude…with nothing being too much trouble. We would be nowhere near the excellent state we ended up at on Friday without your help….you really helped to set the pace.
Thanks again. Stay in touch!
Warm regards
Chris Coomber
Contemporary Homes Ltd
Click Here To View Photo Gallery Of This Project
---
Cobble Driveway Broughton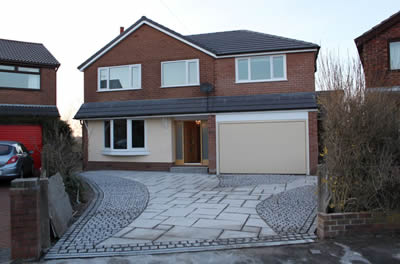 If you want a quick job, with some nondescript substance and no thought applied done by some 'fly-by-night' operation then Duncan/ is not your man!
His perfectionist tendencies and artistic flare will guarantee you a unique drive to be proud of and admire every day you walk or drive across it. As far as I am concerned this gentleman is a master of his trade. His attention to detail, knowledge of his materials, innovative approach to problem solving (such as stepping) and his workmanship is second to none. His team are dedicated and share the same degree of commitment to customer satisfaction that Duncan insists upon.
To be honest, I believe they all genuinely find pleasure in delivering a cracking result. Many comments were received from admiring neighbours and friends such as 'Beautiful', 'The best drive I have ever seen' and 'I want one' . You are making the right choice by choosing Duncan and his team. I couldn't recommend higher.
Matt and Georgina. Broughton, Preston, Lancs.
Click Here To View Photo Gallery Of This Project
---
Flag Driveway Leyland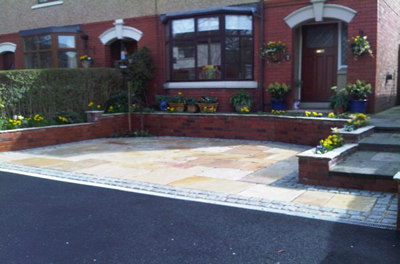 Dear Duncan
Just a few words to say a big thank you - you really have done a wonderful job, and I am so pleased.
Not only fixing what the "Tree Men" had damaged but also cleaning the stonework. You really have done everything you promised to do.
Thank you Duncan and also thank Rebecca for me.
Regards
Sandra, Leyland, Lamcashire
Click Here To View Photo Gallery Of This Project
---